Dallas Offsite Shredding Services
Offsite shredding is the traditional shredding service and it's still widely in use today. In fact, if you have a very large project, or you require regular shredding services, off site shredding is your best option.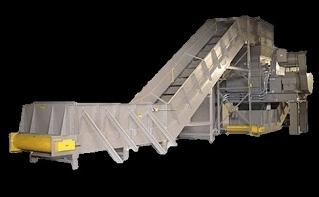 You're materials will be shredded in an industrial sized shredder, which is capable of shredding up to 20,000 pounds an hour. That means your project, regardless of the size, is shredded promptly and efficiently. Off site shredding is great for recurring projects because it's cheaper and you save valuable time by not watching the shredding process.
Don't worry about not witnessing the destruction of documents—you are given a Certificate of Destruction which contains the details of your project, including a list of witness signatures. At the plant, only authorized personnel with Irvine Secure Shred come into contact with your documents.
Offsite shredding is fully compliant with all federal and California privacy laws.

The Off Site Shredding Process in Irvine
Your documents are loaded onto a secure truck by trained security personnel
Your materials are safely transported to a secure shredding plant
The paper is shredded, compacted, and recycled into new paper
You receive a Certificate of Destruction
Secure document storage bins can be brought to your location for recurring shredding needs. Simply place your documents inside the bins, and your Orange County shredding company will shred the contents at the scheduled time.

Get FREE Quotes on Convenient and Reliable Shredding Services in Irvine
There are many reasons why a residence or business would choose to shred their documents off site. Whatever your reason, Irvine Secure Shred is here to make the process as easy as possible. We connect you to local contractors who promptly shred your documents at a secure facility, ensuring your privacy and security.
For cheap, fast, reliable offsite shredding services, contact Irvine Secure Shred today! Just fill out the form to the right to request a free, no hassle quote, or give us a call at (949) 309-2917.