Irvine Hard Drive Destruction
Not all sensitive data is kept on paper. In fact, more and more, Irvine businesses store their sensitive information on computers or other electronic devices. Banking information, classified business documentation, medical records—you name it. Everything is kept on hard drives now and shared between various users via the Internet. This leaves business information vulnerable to theft, since all data on a hard drive is recoverable, even if you deleted the files from it yourself.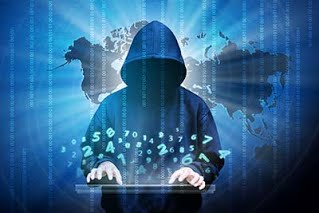 Destroying the physical hard drive for good is the only way to ensure that your or your business's data doesn't end up in the wrong hands. This process is required for compliance with California privacy laws, including HIPAA. Businesses that fail to destroy hard drives could end up facing serious violations and fines.
It's not only the hard drives in your traditional desktop computers that are at risk. In your office, hard drives are everywhere, mainly because most devices need a hard drive in order to operate. Because they have a hard drive, each of these devices contains potentially sensitive data stored in its memory.
Upon destruction, you will receive a certificate of destruction that indicates the process has been completed. This certificate is good to maintain records, especially if following a legal regulation such as HIPAA. The process is entirely secure and confidential, and after the certificate is delivered, you know for a fact that your electronic information is eternally safe.
Electronic Devices Vulnerable to Data Breaches
Mobile devices like cell phones, smart phones, PDAs, tablets, and laptops
USB removable media such as pen drives, thumb drives, flash drives, and sticks
Legacy magnetic media like floppy drives, zip disks, and magnetic tapes
PC hard drives
Fax machines, scanners, copiers, and printers
Optical media, including CDs and DVDs
Memory cards, including SD, SDHC, MMC, compact flash, microdrive, and memory sticks
Embedded flash on boards and devices, including motherboards and peripheral cards such as network adapters or any other adapter containing non volatile flash memory
RAM and ROM-based storage devices
Biomedical devices such as physiologic monitors, infusion pumps, ventilators, MRI, CT, and diagnostic ultrasound and laboratory analyzers
With this in mind, it's easy to see why there is no better way than to physically destroy the hard drive, which can be performed onsite or at a secure Southern California facility. The final step in the destruction process involves melting down the metal pieces for recycling, guaranteeing absolute destruction. Just like other shredding services, you'll receive a Certificate of Destruction once the process is complete.

Don't Let Your Data Fall into the Wrong Hands—Get FREE Quotes on Hard Drive Destruction in Irvine Today!
Irvine Secure Shred understands the security threats digital data is vulnerable too, which is why we partner with local providers who offer secure, compliant destruction of the hard drives all your electronic media devices. Don't just leave your security to chance. Fill out the form to the left, or give us a call at (949) 309-2917 for free quotes today!