Should My Irvine Business Have a Document Retention Program?
Every business in Southern California should consider implementing a business document retention program—a set time period for which a document will be held onto by that company. Business document retention programs help keep a company safe from litigation as well as its clients, if applicable. They also keep your company compliant with California and federal laws.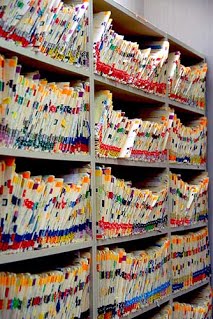 How long should you keep a document? That all depends on the document in question. Some industries even have industry standards that answer this question, such as the healthcare field and the Health Insurance Portability and Accountability Act (HIPAA). There four basic principles to consider when creating a records retention program, however:
Are there legal requirements for keeping the document?
After the document is past its useful life, what other purpose could it serve?
What are some consequences of not having the document?
Can the item be reliably reproduced elsewhere if needed? Is the information available from the publicly?
After you've considered each type of document you'll be handling in your Irvine business, you must ensure that all employees are trained thoroughly on your company's document retention program. If you see a co-worker mishandle a document, make sure to correct the error and ensure that your co-worker is aware of your document program guidelines. Not only could one misstep cause serious problems for your company down the road, it could negatively impact your clients as well, causing them severe harm.
It goes without saying, however, that if a document was important enough to retain, it must be important enough to destroy. Once your documents have passed the appropriate amount of retention time, it's important to destroy them so that you can make room for new documents. The safest, most secure way to get rid of your documents in compliance with privacy laws is by hiring a professional shredding service provider.

Why Risk It? Shred It! Get FREE Quotes on Shredding Services in Irvine Today!
Irvine Secure Shred contractors take your shredded materials immediately to a recycling plant after the job is done, so you don't have to worry about the possibility of your shredded materials being reassembled. We value your security and strive to provide you with premium, trusted, and affordable service options.
Request a free quote or call us at (949) 309-2917. Don't delay—protect yourself today!